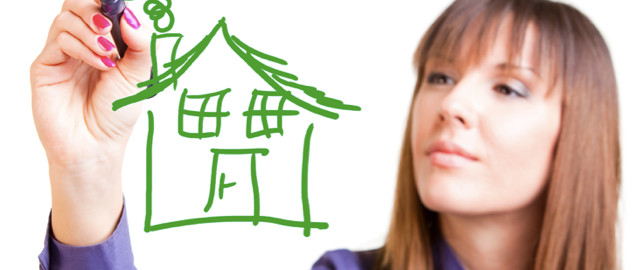 15 Questions You Should Ask When Shopping for a Home Inspector (Provided By Carson Dunlop)
Q: HOW LONG HAVE YOU BEEN IN BUSINESS?
Home inspectors come and go. The long time firms are here to stay. They'll be here if you have a question or a problem down the road.
Q: WHAT ARE YOUR INSPECTORS' QUALIFICATIONS?
The industry is essentially unregulated. Anyone can call themselves a home inspector.
Q: CAN I FOLLOW ALONG AT THE INSPECTION?
If they won't let you go to the inspection, don't use them. We actually encourage you to attend. This is a valuable learning experience for most home buyers. It is the perfect opportunity to ask specific questions about the condition of the home. Also, where defects are identified, the engineer can discuss these so that you understand what repairs are required, when and at roughly what cost.
Q: ARE YOU MEMBERS OF OAHI AND ASHI?
Q: DO YOU DO REPAIRS OR RECOMMEND CONTRACTORS?
No. We are a consulting engineering firm specializing in building inspections. We consider it a conflict of interest for a home inspector to recommend or refer a contractor to perform repairs.
Q: HOW MUCH DOES AN INSPECTION COST?
Some factors will affect the fee. If you are comparing home inspection firms, the fee charged should not be the sole deciding factor, unless of course the level of service offered is identical.
We suspect the house you are buying is not the cheapest house, but rather a house that you feel represents good value. We urge you to choose your home inspector the same way.
Q : HOW LONG DOES AN INSPECTION TAKE?
A typical home inspection takes between 2 and 3 hours. Some older and/or larger homes can take longer. As a courtesy to the vendor, they should be informed of the time involved once the inspection is arranged.
Q: DO YOU PROVIDE A WRITTEN REPORT?
Q: CAN WE CONTACT YOU WITH QUESTIONS AFTER THE INSPECTION?
Q: WHAT DO YOU LOOK AT?
Inspect the major systems of the house. These include the Roof, Exterior, Structure, Electrical, Heating, Cooling, Plumbing, Insulation and Interior. The goal is to identify any existing major problems that would affect a typical purchasers buying decision.
We will add significantly to your knowledge of the home, but still cannot tell you everything about the house. All home inspections are entirely visual. No destructive testing is performed. The inspection and report will put you in a much better position to make your decision.
Q: CAN YOU PROVIDE ME WITH ANY REFERENCES?
Q: DO YOU LOOK FOR UFFI?
The only way to guarantee that UFFI is not present somewhere in the house is to remove all of the interior finishes. Obviously, this is not possible. Looking for application holes, or drilling the odd hole is not enough. If we should see evidence of a UFFI installation or uncover a material we suspect to be UFFI, we will inform you.
https://www.mrhomeinspectorltd.com/wp-content/uploads/2013/12/Home-Inspections-Vancouver-Abbotsford-Mr-Home-Inspector-Ltd-15questionsforhomeinspectors.jpeg
480
640
Daniel Fedosenko
https://www.mrhomeinspectorltd.com/wp-content/uploads/2013/11/MrHomeInspector-Logo-340x146-72dpi.jpg
Daniel Fedosenko
2013-12-02 21:30:22
2014-10-17 16:04:08
15 Questions You Should Ask When Shopping for a Home Inspector (Provided By Carson Dunlop)