Top 3 Problems Found During a Home Inspection
Most home sales are contingent upon a respectable home inspection to the buyers' satisfaction. An experienced and qualified home inspector should find something that could be repaired, upgraded, or corrected in every home they inspect. Even in newly built homes issues can be found.
We find there are a few items that are more commonly found during a basic home inspection than others. This is the list of the Top 3 issues found in most homes. This list can help sellers look for these issues and correct or repair the issue prior to selling or a buyer to be aware of what they should look for in a prospective home.
Water Leaks

When you talk to an experienced home inspector, you will learn that for home buyers, it is all about finding potential water problems. No one wants to move into their dream home, only to find leaks from the basement or roof, mould behind the walls, sewage backups from the street or toilets flooding inside the house. Water damage is expensive to fix, both inside and outside your home.
Organic (Mould) Growth in AtticsAttic mold, left unchecked, can grow and lead to structural deterioration of attic sheathing and roof structural elements. There's an underlying moisture issue that needs to be resolved because mold requires moisture to grow and spread. Mold in attics is scary to most would-be buyers and homeowners; mold staining in attics is an issue that will come up each and every time the home is inspected into the future. And, the longer one waits to address it, the more expensive repairs and remediation become.

Rodent InfestationA big danger of Rodent infestation such as rats or mice is that these small roents can chew on electrical wiring causing a catastrophic house fire. Rodent's teeth are always growing and therefore they chew constantly. What are they chewing? Your home. Yep, that's right. Mice can actually chew through soft concrete, aluminum, drywall, and plastic piping.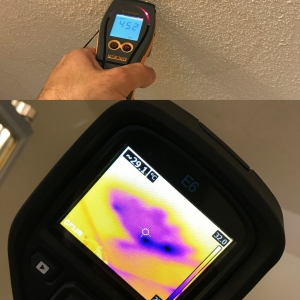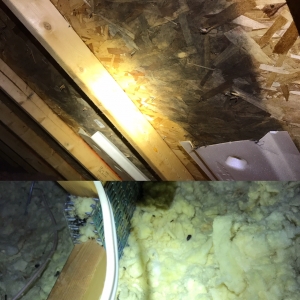 So be careful when purchasing your home. Complete your proper buyers due diligence and hire a reputable Home Inspector like Mr. Home Inspector.
The Mr. Home Inspector Specialists have inspected thousands of homes in the course of the 19 years being in business. All our specialists participate in Quarterly Education Sessions to ensure we are always educated with new inspection methods and tools. All our inspectors have a background in construction and are familiar with residential and commercial building techniques and know where to look for issues.
Mr. Home Inspector uses Electronic Reporting Systems to provide you the home buyer with a complete and reliable report including numerous pictures of all areas. All reporting is done while our inspector is on site. Every report includes our complimentary Mr. Home Inspector – Major Points report to help assist you in negotiation. As well as free technical support as long as you own your home.
To get started give us a call today.
Toll Free: 1-877-837-3603
Email: Daniel@MrHomeInspectorLtd.com
https://www.mrhomeinspectorltd.com/wp-content/uploads/2018/05/IMG_5005.jpg
1512
2016
Daniel Fedosenko
https://www.mrhomeinspectorltd.com/wp-content/uploads/2013/11/MrHomeInspector-Logo-340x146-72dpi.jpg
Daniel Fedosenko
2020-06-14 10:32:00
2020-06-26 13:33:09
Top 3 Problems Found During a Home Inspection